Elopement is a trend that has been around for hundreds of years, and the official definition (and the first thing most people think of) is two people running away to get married in secret.
However, in modern times, eloping essentially means that you are choosing to make your wedding day about what you want. So often, weddings turn into these large events that focus on keeping everyone happy.
So, eloping literally means you choose who, when, where and all the other details are exactly what you and your partner want – regardless of others' opinions or ideas of what a wedding should be.
One of the reasons people choose to elope is because they want to avoid the stress and expense of a big wedding. Plus, they want to be able to focus on their relationship as opposed to planning a wedding.
Elopement weddings often take place in a location that allows the couple to have a private and intimate ceremony. But when eloping, couples also need to find ways to keep the event affordable and have it play out with minimal interruptions. The whole process of eloping can be stressful, so getting a list of elopement tips in advance and planning for them as you go will help make the process less overwhelming.
Micro-wedding vs

elopement
A micro-wedding is a relatively new term, with the main difference being guests. A micro-wedding typically has 50 or fewer guests, whereas an elopement is often seen as just the bride and groom (and maybe 2-4 very close guests).
Which one is best? Well, that answer lies in you. Both are intimate, romantic alternatives to the "traditional" big day, but it really depends on how you and your partner want to experience and remember your special day.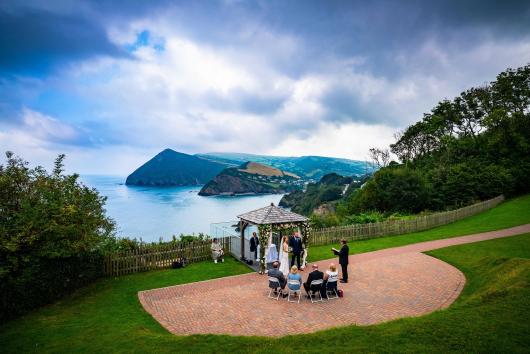 The legalities of eloping

in the UK
The image often conjured up when we think of an elopement wedding being a spur-of-the-moment decision or done to "surprise" a partner is not really accurate. A little more planning is actually involved; however, it is possible to get married within 30 days.
Throughout the UK, each country has their own legal requirements to be married, so please ensure you check these thoroughly. The gov.uk site is the best source of up-to-date information.
As a general rule, though, you should expect the following requirements:
To be 16 or older, if, under 18, you will need permission from your parents or guardians.
Not already married or in a civil partnership.
Not to be closely related.
To be a British citizen. Have indefinite leave to remain. Or have a valid permit/Visa to marry if you're a foreign national.
Give notice to marry at least 28 days before the ceremony, including details of where you'll be getting married.
You will need to book a location and an officiant (whether that's a registry office, licensed venue, or celebrant) in advance.
Then on the day, you need to have two witnesses.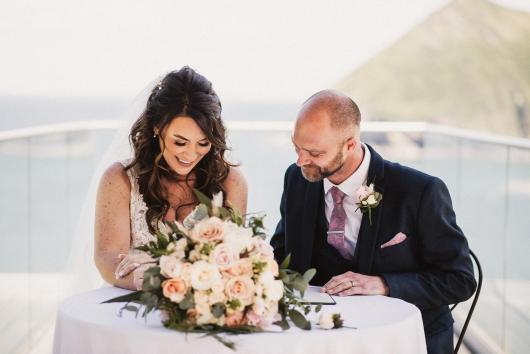 Top 5 tips for planning your

perfect elopement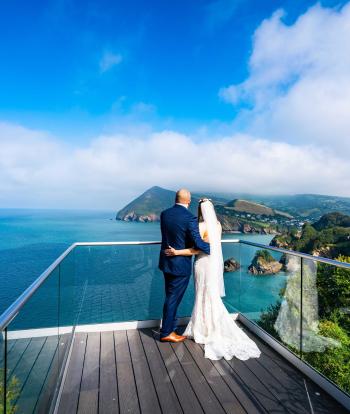 As we've said before, eloping is about getting married exactly how, where, when and with whom you want present. This planning stage is so exciting as the possibilities are endless, so really take the time to enjoy it and ensure you are both 100% happy with your choices.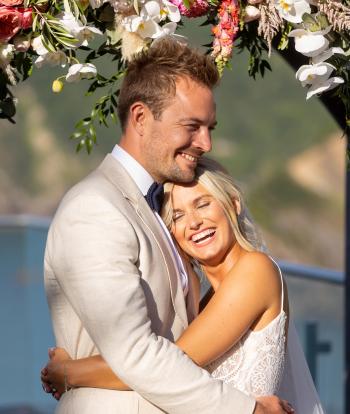 Again, it's not possible to wake up at 7 am on a sunny Saturday and decide to get married that afternoon, but you certainly don't have to wait months, so pick a date that gives you time to plan the experience you want. Ensuring any vendors you specifically want are available as well.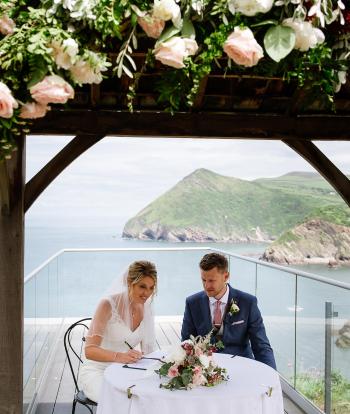 Complete necessary paperwork
Check with the country you want to get married in precisely what the requirements are. Even within the UK, there are differences between individual countries and also depending on the type of service you want. Once you have the exact details, be sure to complete all requirements within the necessary time frames.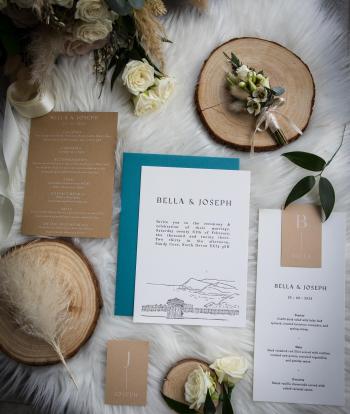 Tell people (completely optional)
It may be that an elopement isn't exactly what your friends and family had in mind, so whether you choose to tell them is ultimately your decision. It may help them to know in advance so you can explain why you want to do it that way, or you might enjoy the romanticism of running away together. This is your day, and everything about it should be done your way.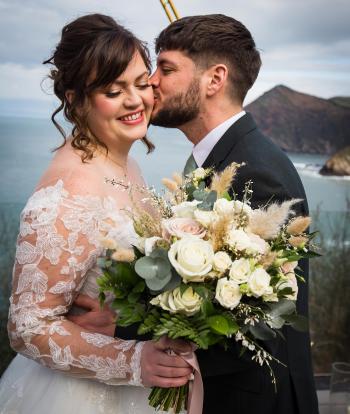 The memories of your special day will last and last; however, some fabulous photographers specialise in elopement weddings. Not only can they capture your day, but many also help with planning upfront due to their specialism in this area.