You have made your decision to book your Wedding with us, this is what you need to do….
Reserve your date with the Wedding Team. Email

[email protected]

.
We will provisionally hold a date for no more than 1 week while you are awaiting confirmation of your ceremony from the registrars, after this time the date will be released. To book your registrar you have to contact the local "Ceremonies Team".
Please read through our Terms and Conditions.
To book your wedding you will need to complete the booking form (below) where you confirm you have read our terms and conditions and submit through to us.
You will need to pay the deposit to secure the date. All payments are by BACS transfer. Please email

[email protected]

to let us know when you have paid your deposit.The deposit amount required depends on the type of wedding you are booking:
Weddings over 30: £3,500
Small Intimate Wedding (midweek):  £2,000
Elopement Wedding: £1,500
Exclusive use Wedding (Hotel & The Venue): £7,500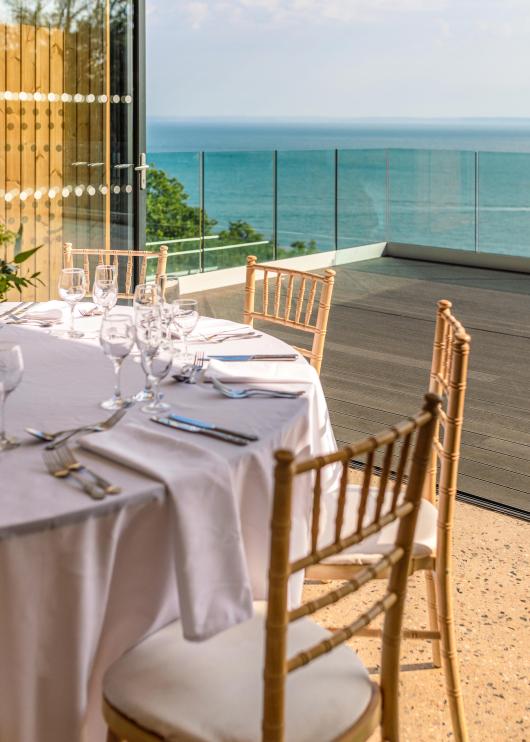 When we have received your deposit and completed booking form we will confirm the Wedding back to you via email.
If you want to book accommodation, we recommend you and guests book as soon as your Wedding is confirmed back to you as rooms are let on a first come first served basis. Rooms need to be booked through phoning the hotel reception on 01271 882243 to receive a Wedding discount.
Please contact us if you wish to discuss details and your plans, (this is usually better by email) leading up to your special day. We are very excited to help with all your planning and are here everyday to help. If you wish to visit again please ensure you book an appointment first by emailing us.
Final detail are due 6 weeks before your Wedding or 10 weeks before if you have booked exclusive use of the hotel and venue. We will contact you around this time.
Final payment is due 1 month before your Wedding or 2 months before for exclusive use of the hotel and venue.