Planning a wedding is an exciting and joyous occasion. Still, it can also be daunting, especially when opting for an intimate celebration. 
Whether you've chosen a small guest list out of preference or necessity, we're here to guide you through the process and help you create an unforgettable and meaningful wedding experience.
We'll provide you with expert advice, practical tips, and creative ideas to ensure your intimate wedding is everything you've envisioned. From choosing the perfect venue to personalising your ceremony and reception, we've got you covered.
So let's dive in and make your intimate wedding a truly remarkable celebration of love!
What is an

intimate wedding?
An intimate wedding is a celebration that typically includes up to 30 guests or less, where the focus is on reflecting the couple's personalities and creating an unforgettable experience for their nearest and dearest. These weddings are becoming increasingly popular, and now more small wedding venues are available to cater to this trend. The atmosphere is warm and cosy, with a different kind of vibe that creates a unique and personal experience. The benefits of a small intimate wedding include:
A more relaxed and flexible approach.
Extra attention to detail.
The opportunity to spend quality time with those who matter most.
It differs from a larger traditional wedding, focusing on creating meaningful moments rather than grandeur.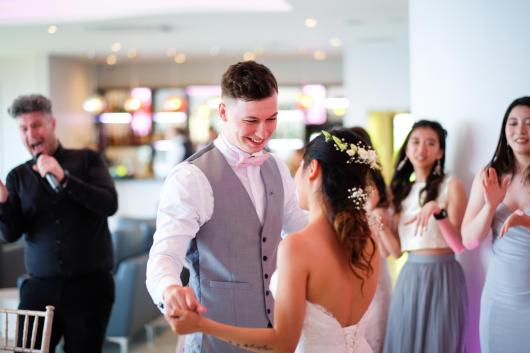 What to consider when planning an

intimate wedding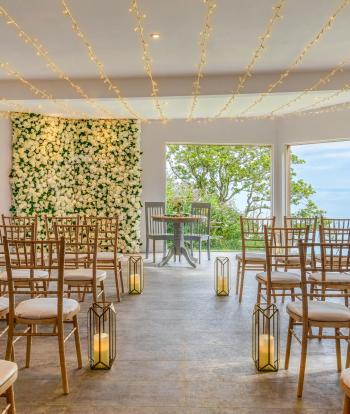 When selecting the perfect wedding venue for a small intimate wedding, there are a few key factors to consider. First, the location should be easily accessible for guests and have a beautiful ambience. Second, the capacity should be appropriate for the size of the wedding, and the amenities should be suitable for the couple's needs.
Some affordable options for small weddings include town halls, parks, and private residences. Consider adding personalised touches like photos, candles, or a DIY photo booth to transform the space and make it even more special. Another idea is to have an alfresco banquet or a menu from a Michelin-trained chef.
Ultimately, the perfect venue should reflect the couple's personalities and create a memorable experience for everyone involved.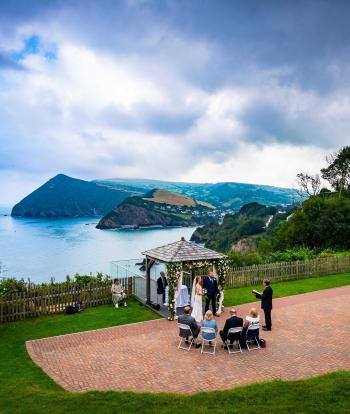 When planning a small intimate wedding, it's essential to consider the size of your guest list to ensure that the event feels personal and meaningful. To determine the appropriate guest count, consider the size of your venue and the type of experience you want to create for your guests.
You may want to limit your guest count to immediate family and close friends to create a more intimate atmosphere. Consider incorporating family heirlooms or sentimental touches into the decor and menu to make the occasion feel more personal.
You can also get creative with seating arrangements and table layouts to make a large space more intimate. With a smaller guest count, you have more room to personalise every detail of the wedding.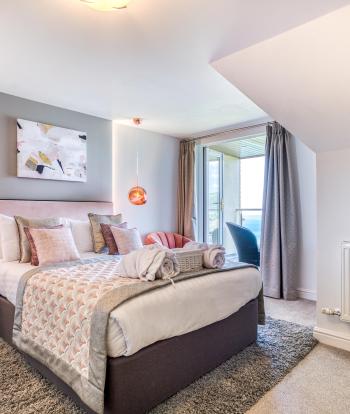 Hosting an overnight wedding for an intimate affair can offer numerous benefits:
It allows for more quality time with your loved ones, as you'll have the opportunity to spend the entire weekend with them.
An overnight wedding creates a relaxed atmosphere, allowing for a more casual and enjoyable celebration.
Offering unique experiences such as welcome boxes and pre/post parties can make the weekend even more memorable for you and your guests.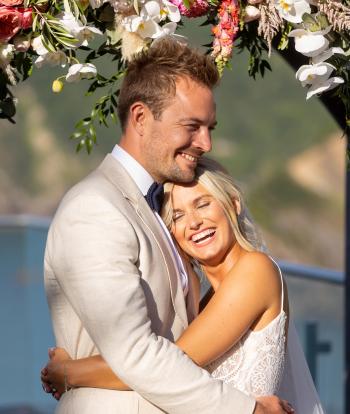 Creating a budget for a small intimate wedding may seem easier than a grand affair. Still, a lot of the same principles apply. First, make a list of your must-haves and prioritise them. This could include the venue, catering, and photography.
Once you have a rough idea of what these essentials will cost, you can begin to allocate your budget accordingly.
Consider cutting costs by having a weekday wedding or choosing a non-traditional venue like a park or private residence. Remember to factor in additional expenses like attire, flowers, and music. Lastly, be sure to leave some wiggle room in your budget for unexpected costs.
Remember, a smaller guest list means you can afford to splurge on the details that matter most to you and with a bit of planning and creativity, you can have the intimate wedding of your dreams without breaking the bank.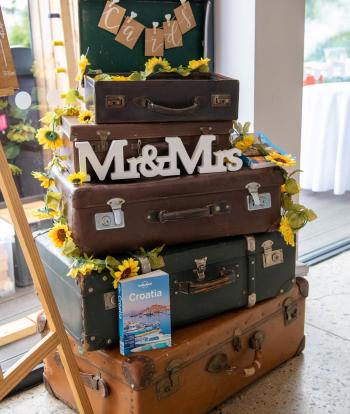 Choosing a theme for a small intimate wedding is essential as it helps to create a cohesive and memorable aesthetic for the event.
One popular theme is a rustic or bohemian style, where you can incorporate natural elements such as wood, greenery, and earthy tones.
Another popular theme is a vintage or retro style, which you can achieve through antique decor and vintage-inspired attire.
A third popular theme is a beach or coastal style, with seaside-inspired decor and a colour palette of blues and whites.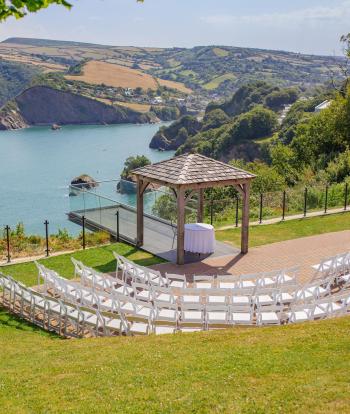 Intimate weddings are becoming increasingly popular due to the cosy and intimate atmosphere they create, allowing the couple to focus on their closest loved ones.
However, several types of intimate weddings can be tailored to fit your vision, including elopements, backyard weddings, and destination weddings. Elopements are perfect for couples who want a private and romantic ceremony without the fuss of a traditional wedding (you can read more about how to elope in the UK here). Backyard weddings offer a more casual and relaxed atmosphere, with the added benefit of cost savings. Destination weddings allow for a unique and unforgettable experience for the couple and their guests, with the added bonus of a vacation-like setting.
Each type of intimate wedding has its own pros and cons. Still, with careful planning and personal touches, any of them can create a memorable and meaningful celebration for the couple and their loved ones.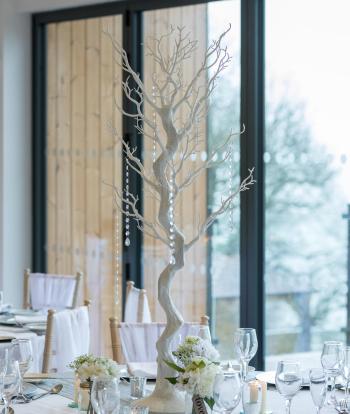 Personalise the Experience
Having a small intimate wedding allows you to really personalise the experience for you and your guests. From DIY projects to bespoke wedding favours, you can add little touches that reflect your personalities and make your guests feel special.
Consider adding a pre and post-party to create even more fond memories with your loved ones. You can also create a welcome box with items you and your partner love or that reflect the wedding's locale. Don't be afraid to go all out with a stunning tablescape and intentional glassware to provide a more anchored, intimate feel.
Overall, the key is to create a personal and unforgettable experience that reflects the two of you.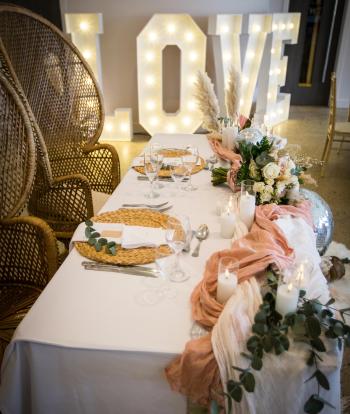 For a small intimate wedding, service sizes can be personalised based on the number of guests, the type of food being served, and the event's overall atmosphere.
A seven-course meal with wine pairings or an elaborate buffet are often options for a detailed menu.
A long reception table can make everyone feel included. A smaller live band can provide formality without overpowering the space, and details like lights, plants, and fabrics can create an ambience.
Adjusting service sizes based on these factors will ensure a personalised and intimate experience.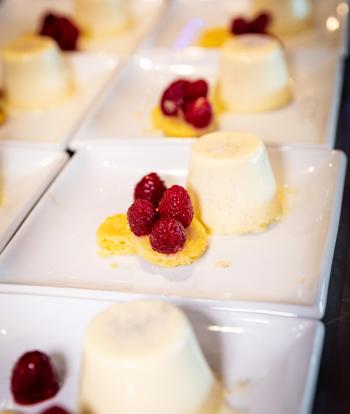 For small intimate weddings, there are several catering options to consider. Here are a few options you could consider for your special day:
Personalised menu: With a small group, you can personalise every detail of the menu to please everyone. Pros: you can tailor the menu to your preferences and dietary needs. Cons: this option can be expensive.
Wedding menus: Many venues offer wedding menus with a selection of dishes, including vegetarian, vegan, and gluten-free options. Pros: convenient and cost-effective. Cons: limited menu options.
Wedding buffets: Buffets offer various food options and allow guests to choose what they want to eat. Pros: affordable and easy to serve. Cons: it can be messy and may result in food waste.
When choosing a caterer, consider their experience, reputation, and availability. Also, keep in mind any dietary restrictions or allergies your guests may have. Some caterers may have restrictions on decorations or require a minimum number of guests and be sure to ask about any additional fees for staffing, equipment, or rentals.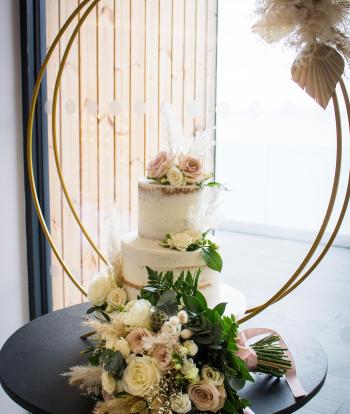 Invest in Quality Services
Investing in quality services and materials for a small intimate wedding can enhance the overall experience for you and your guests. Consider things like:
A fantastic photographer is an excellent investment as it captures the sentimental moments of the wedding that the couple will treasure most.
A stunning tablescape with bold table linens and intentional glassware can also provide a more intimate feel.
Statement floral arrangements and candles can also add vibrancy to the display.
Investing in additional details, such as custom cocktail napkins, can also showcase what you love as a couple.
It is important to remember that quality over quantity is key when it comes to creating a memorable and intimate wedding experience.
In conclusion, planning an intimate wedding can be a special and memorable experience. By focusing on the details and creating a personalised atmosphere, you can ensure that your big day is everything you've dreamed of and more.
We hope these top tips and ideas have inspired you and given you the guidance you need to start planning your perfect intimate wedding. Remember, it's all about creating an intimate and cosy ambience, embracing the small guest list, and prioritising what truly matters to you as a couple.
The Venue at Sandy Cove Hotel offers a magical setting for your intimate celebration, whether you envision an outdoor ceremony overlooking the ocean or a cosy indoor gathering by the fireplace.
Remember, the beauty of an intimate wedding lies in the love and connection shared between you and your closest loved ones. Cherish the moment, embrace the intimacy, and create memories that will last a lifetime. Happy planning!