Why a winter wedding in Devon

is perfect
Winter weddings in Devon can be extra special, with the enchanting scenery of the British countryside, the idyllic villages and the beauty of the coast. And couples who choose to tie the knot in the winter months can benefit from the charming ambience of the season, the warmth of spiced drinks and the twinkling of candlelight. 
A winter wedding in Devon is perfect for couples seeking an unforgettable and magical event. With stunning views, beautiful landscapes, and the chance of a blanket of snow, Devon is the ideal place to celebrate a winter wedding. 
And whilst the weather can be a little unpredictable, the mild climate makes it the perfect setting for a day that is sure to be filled with romance and memories. The cold season also brings a unique atmosphere, where you can enjoy the festive spirit of Christmas with twinkling lights, snowflakes, and cosy fireplaces. From faux fur wraps to winter-themed decorations, there is an abundance of ideas to create an enchanting winter celebration.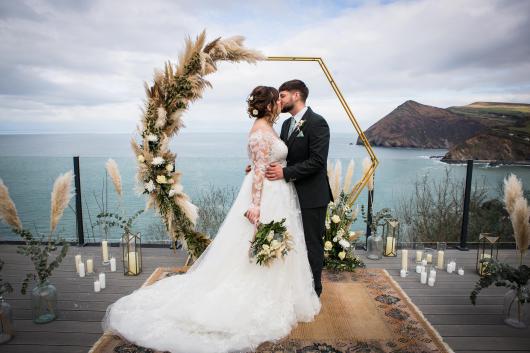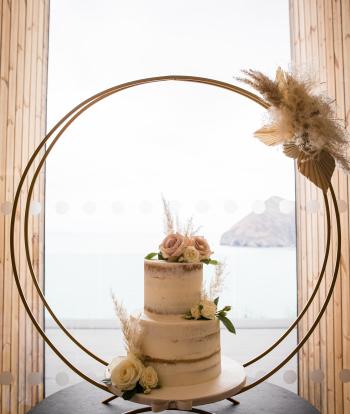 A Winter Wonderland look is becoming increasingly popular for weddings in Devon, and for good reason.
Aside from its natural beauty, this area is known for its breath-taking winter scenery and ability to create an unforgettable and romantic experience. With dramatic winter scapes, starry skies, and glowing fireplaces, it's the perfect time to go all-out on the glamour.
To create the perfect winter bride look, add chic cover-ups, high-shine hair accessories, or luxurious faux furs. These accessories help capture the winter wonderland theme. Couples can also incorporate nature-inspired decorations and sparklers for a truly magical winter wedding.
Winter weddings allow couples to embrace the elegance of the season and add some sparkle to their special day. With the right decorations and accessories, weddings in Devon can be extraordinary and unforgettable.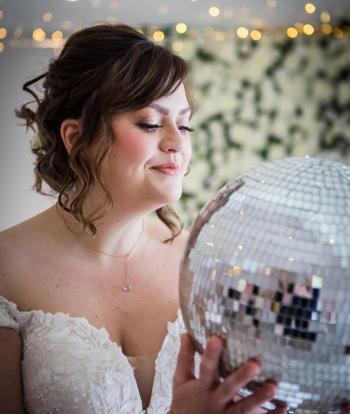 If you're considering a winter wedding in Devon, popular décor includes a mix of traditional and modern elements. For a festive feel, couples often combine red, green, or gold decorations.
Christmas trees, wreaths, and mistletoe are also popular choices, as are white and silver for a winter wonderland theme. Candles, tea lights, and vintage candlesticks are also often used to create a warm and inviting atmosphere. For a homely and rustic feel, blankets and throws can be used to add a touch of comfort.
And, of course, no winter wedding is complete without a stunning winter wedding cake! Popular options include gingerbread men, glittery snowflakes, and berry-covered cakes with a gold drip.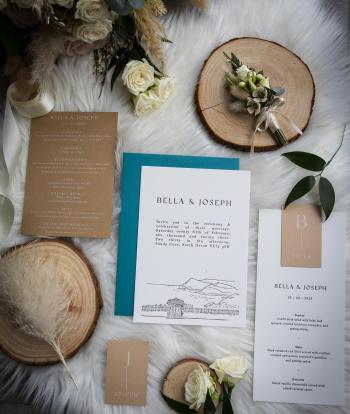 A snug atmosphere is essential for a winter wedding in Devon, as the weather can be quite cold and the days shorter. To create the perfect atmosphere, you can use a combination of rustic and romantic elements.
Start with a stunning venue such as The Venue at Sandy Cove, with its secluded dramatic location. Add throws to provide warmth and comfort. Provide outdoor heaters and blankets for guests who want to brave the chilly temperatures and mulled wine or other hot drinks to keep everyone warm. You can also add romantic touches like candlelight and lanterns.
Fairy lights and decorations can give a twinkly atmosphere, while winter greenery, pine cones and vintage candlesticks offer a natural and elegant touch. With all these elements, you can create an unpretentious and inviting atmosphere for your winter wedding in Devon.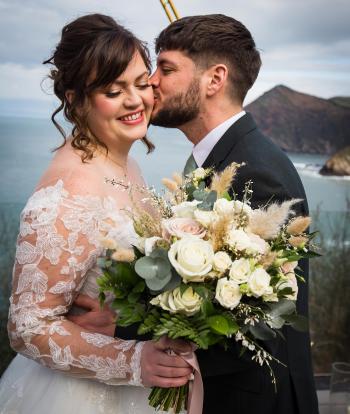 Although becoming increasingly popular, a winter wedding in Devon is still considered a unique choice for a ceremony. By opting for a winter wedding, couples can break the mould of the traditional wedding season and stand out from the rest.
Traditional summer weddings often involve large groups of friends and family, which can lead to hours of small talk and introductions. However, with a winter wedding, couples can opt for a smaller, more intimate gathering of their nearest and dearest, which creates a relaxed and festive atmosphere.
On top of this, you can also embrace the cold and take gorgeous wedding photos with the backdrop of crisp, colourful leaves and, if you're lucky, even snow.
The beauty of opting for a winter wedding is that your special day will stand out. With the popularity of summer weddings, guests can often feel partied out. Choosing a winter wedding allows you to offer your guests something different and gives them a chance to truly celebrate your special day.
To make your winter wedding in Devon even more unique, consider hosting a private tour of the area's historical sites or enjoying a horse-drawn sleigh ride through the countryside. With countless activities and experiences to choose from, you can make your winter wedding an unforgettable one.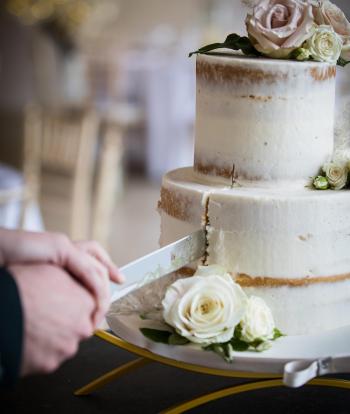 A winter wedding in Devon can be an incredibly romantic occasion, not just for the bride and groom but for any of their guests attending. 
For starters, the availability of venues is usually much greater during winter, as it is considered an off-season. This makes it easier to arrange a venue or accommodation for you and your guests or even that dream wedding photographer you had your eye on. Additionally, you can take advantage of the off-season pricing for travel and accommodation (wedding guests staying in the hotel are given a 40% discount off our tariff B&B rates for winter weddings!), allowing your guests to save money.
Furthermore, a winter wedding is a unique and intimate gathering with less overlap in your family and friends' schedules, and finally, you can get more bang for your buck in the winter months, as vendors such as photographers, planners and venues tend to drop their prices. This means you can spend a little bit more on luxury or have a much cheaper wedding overall.
All in all, a winter wedding in Devon can be just as, if not more, romantic and memorable than a summer one.
With the five reasons outlined above, it's easy to see why we love winter weddings in Devon so much – they offer something truly special that you won't want to miss out on.
Considering a winter wedding? Visit our Winter Weddings page or download a brochure for more information.