Sand Traps and

Seaside Swings
Welcome to the captivating world of golf courses in North Devon! Nestled in the stunning landscapes of this picturesque region, North Devon's fairways offer a delightful blend of challenging greens, breathtaking views, and unforgettable golfing experiences. Whether you're a seasoned golfer or just starting your golfing journey, North Devon has something for everyone.
We embark on the golfing adventures available around North Devon, exploring the hidden gems that make this region a golfer's paradise. So grab your clubs, slip on your golf shoes, and join us as we tee off and discover the golfing wonders that await us.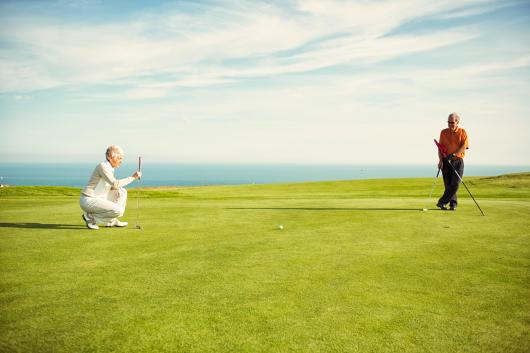 As our golfing adventure through North Devon comes to a close, we hope you've been inspired by the incredible golf courses this region has to offer. From the stunning coastal vistas to the rolling countryside, North Devon provides a golfing experience unlike any other.
Why not consider staying at Sandy Cove to make the most of your golfing getaway? After a day on the greens, unwind in our cosy rooms, indulge in delicious dining options, and relish in the warm hospitality.